Chase Mobile Checkout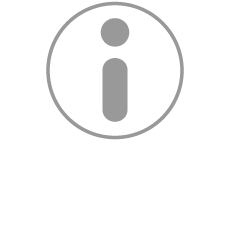 Overview
Chase Mobile Checkout (CMC) is a mobile point of sale solution that allows business owners to process credit, signature debit and select third-party gift card transactions on a mobile device. In order to use the solution, you need our proprietary mobile app downloaded to your compatible device, a signed merchant agreement and a Chase-issued card reader.
Supported Platforms and Devices
Minimum compatibility requirements to use Chase Mobile Checkout with your Chase-provided card reader:
iPhone® and iPad® using iOS 10.0
Android™ 6.0
Bluetooth Low Energy 4.0
Click here to download a printable reference guide.
Quick how-to's and help using Chase Mobile Checkout are listed below by topic. Simply click the topic for more details or instructions.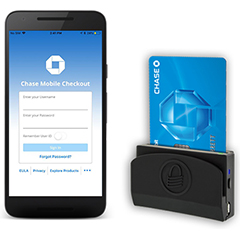 CHASE MAKES NO WARRANTY OF ANY KIND, EITHER EXPRESSED OR IMPLIED, WITH REGARD TO THIS MATERIAL, INCLUDING, BUT NOT LIMITED TO, THE IMPLIED WARRANTIES OF MERCHANTABILITY AND FITNESS FOR ANY PARTICULAR PURPOSE.
Chase shall not be liable for errors contained herein nor for incidental or consequential damages in connection with the furnishing, performance or use of this material. The information contained in this document is subject to change without notice.
Unless specifically noted, all company and/or product names, street addresses, telephone numbers and persons referred to within this document, either as a whole or in part, are completely fictional and are designed solely as examples to illustrate the text.
This document contains proprietary information, which is protected by copyright. All rights are reserved. No part of this document may be photocopied, reproduced or translated to another language without the prior written consent of Chase.
Copyright © 2001-2020, Paymentech, LLC, "Chase"
Chase
8181 Communications Pkwy
Plano, TX 75024 (800) 824-4313
DISCLAIMER STATEMENT
The information described in this document is believed to be accurate and reliable. Much care has been taken in its preparation, however no responsibility, financial or otherwise, is accepted for any consequences arising out of the use or misuse of this material.
IC19-986 ©2020, Paymentech, LLC.All rights reserved.