View and Monitor Dispute Activity
Did you know you can monitor dispute activity right from your Chase Business account? Access your account online from your computer or mobile device and using the Chase Mobile App.
If you need help setting up your profile, visit Managing Your Account by selecting the link at the top of this page. Once you set up your profile, you're ready to find your disputes.
Follow these steps to see your disputes online. To get started, sign in to your account from your computer or mobile device.
Step One: Select your Merchant Services Account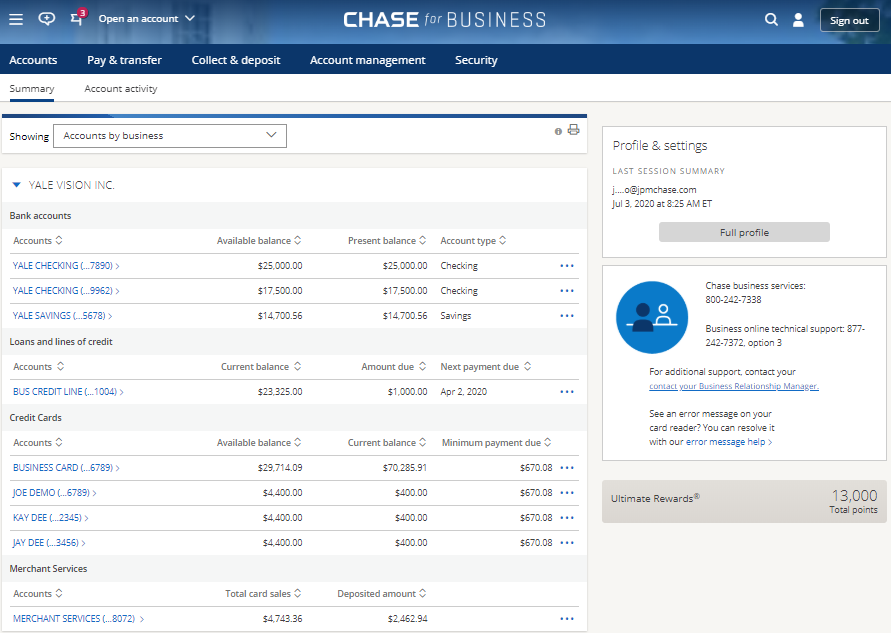 Step Two: Select the Disputes button to see all disputes filed by your customers.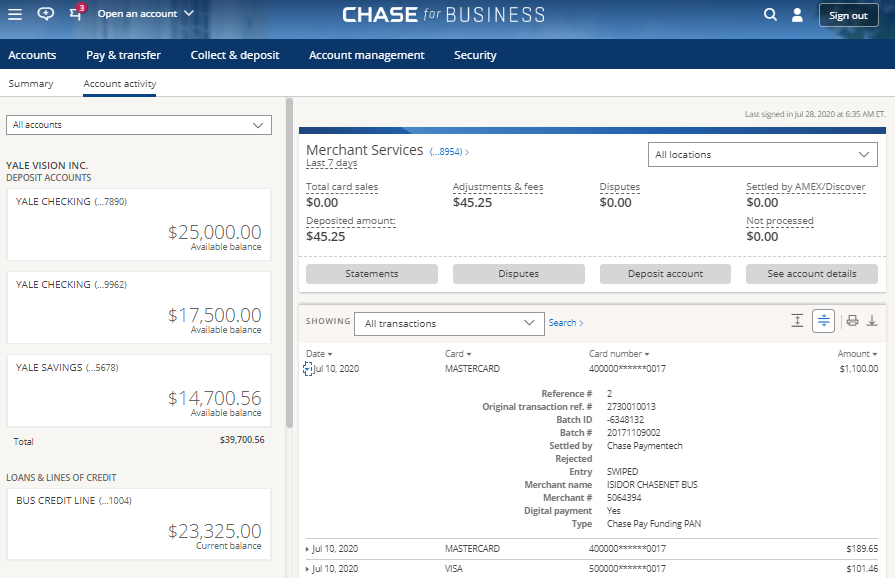 Step Three: Click on the arrow next to a dispute to see the detail.