Chase All-in-One Card Reader
Accept payments in person at your counter or as you move about your store with our all-in- one card reader solutions.
Process chip cards, contactless cards, PIN debit cards and select mobile wallets like Apple Pay®. Supports retail and restaurants-terminals include tip adjustment and reporting. High-speed communication with dial backup, easy-to-read color screen and integrated printer, and extended battery life.
Countertop All-in-One Card Reader
(Desk/5000)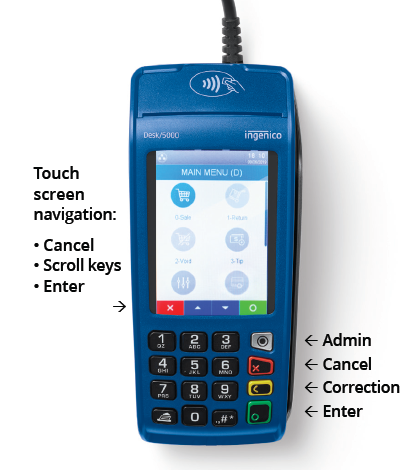 Wireless All-in-One Card Reader
(Move/5000)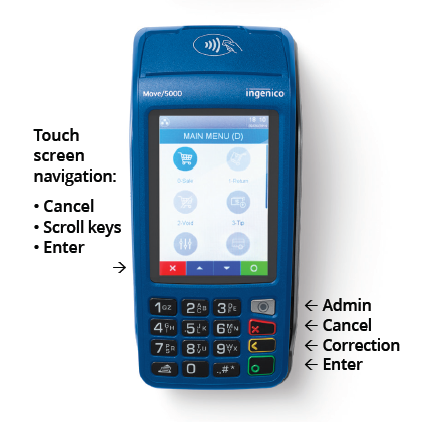 Setting Up and Pairing a Card Reader
Using a Chase All-in-One Card Reader
Download a printable User Guide here.
Need assistance with common card reader functions? Select from the below topics to open step-by-step instructions.
Quick how-to's and help using a card reader are listed below by topic. Simply click the topic for more details or instructions.
Did you know you can get all of this same help content right from your card reader? To view how-to instructions on your card reader's screen, simply press the gray Admin key . Press anywhere on the screen and swipe finger from right to left. The Self-Help icon will display. Press the icon to begin in-reader support.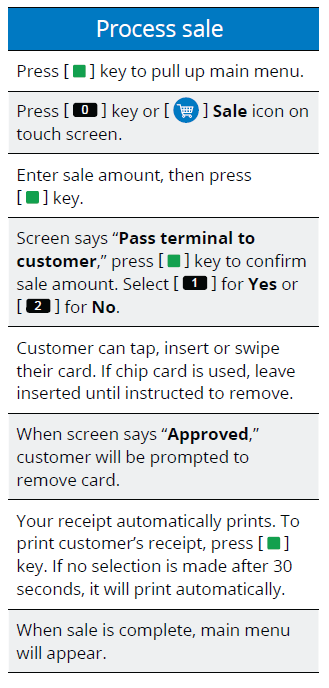 ---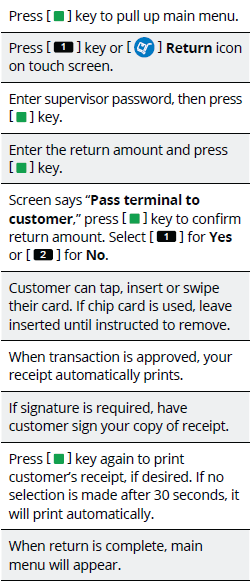 ---

---

---
PLEASE NOTE- The Admin passcode may be required in order to update the date and time. Here's how:
Press the gray/white Admin Key to access the Admin Menu, then select Admin Mode. If prompted, input the Admin passcode and press the green enter key. Note: The Admin key is Gray on the Move/5000 and white on the Move/5000.
To change the date and time, select Tetra Admin, then select Set Date and Time.
To change the date: input 6 digits for the two-digit day, two-digit month, and two-digit year, then press Enter. Be careful when entering the date and time, as an invalid year may render the terminal inoperable.
To change the time: Use a military time format to input 4 total digits, 2 for the hour and 2 for the minute, then press Enter.
The card reader may prompt to reboot for the changes to take effect and return to the idle screen once restarted.
---
Additional Help and Tools
For information and access to managing your account, visit Managing Your Account.
For information about how to prevent, manage or challenge disputes and chargebacks, visit Protect Your Business.
Seeing an error message on your card reader? You can troubleshoot it with a simple search using our Error Message Help.
If you have accessibility issues with the attached documents and require further assistance, please contact the Help Desk @ 1-800-934-7717 for further support.